Discover the convenience of renting a washer dryer set.
Leasing a washer or dryer lets you get the laundry appliances you want and need with less upfront cost or commitment.
Find easy payment options that better suit your needs and budget. Triad Leasing offers 3 payment options including 90 days same as cash and lease-purchase options.
Great Selection of Washers & Dryers For Rent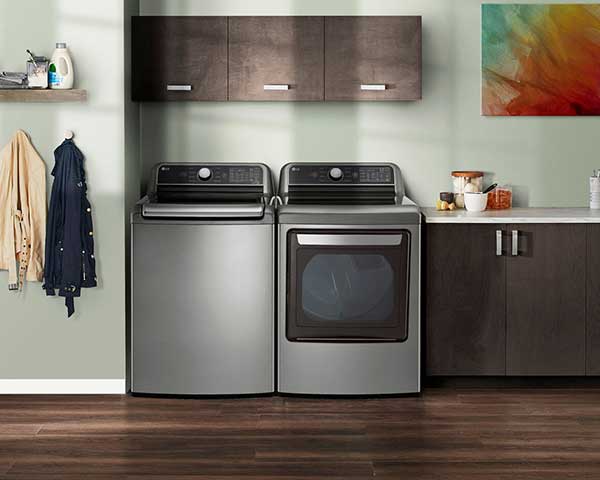 SHOP RENT TO OWN WASHERS DRYERS
A wide selection of stackable washers and dryers are available. We hand pick washers and dryers from the best brands so you can find the right washer dryer set to fit your space, needs and budget.
Space saving stackable washers and dryers and closet depth washer dryer sets work great in small spaces. Single unit wash tower and washer dryer combo units are available.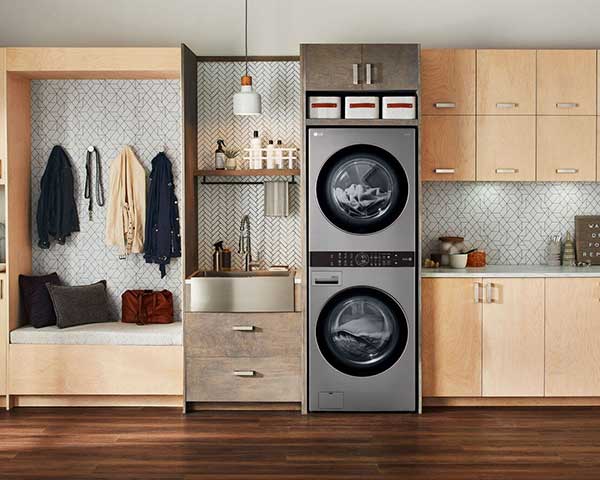 Time-saving super speed washers can deliver a powerful clean in less time. Mega-capacity and large-capacity washer dryer sets let you fit more in a single load. Our appliance showroom at 2204 Haskell, Lawrence, KS is stocked with a wide and varied selection.
Browse the latest features, colors, and technologies. Wi-fi enabled washing machine and electric dryers can help you customize load settings or simplify troubleshooting. Vibration reduction technologies offer quiet operation.
Other convenient features may include steam sanitize, motion and cold wash technologies, and sensor dry.
Choose from great appliance colors like graphite steel grey, white, black, and more.
Finding The Right Washer Dryer Rental Company
Since 1983, Triad Leasing has been a source for quality appliances. With 3 store locations to serve you, you can find a washer dryer for rent near you. We strive to be the best place to rent a washer and dryer in Lawrence, Ottawa, and Emporia, KS.
How Much Is Washer Dryer Rental?
Shop washer and dryer sets now to see pricing on a wide range of laundry appliances.
We think that you'll enjoy the convenience of renting a washer dryer from Triad Leasing. Our staff is friendly and knowledgable. We offer a variety of flexible options to meet your needs. Enjoy free delivery and appliance installation.